From its establishment in Shenzhen in 1998 to the completion and operation of the Mqspack Wuhan Industrial Park in 2014, Mqspack has established research and development and headquarters production bases in Wuhan, as well as offices in the Pearl River Delta, Yangtze River Delta, and central and western regions. Our intelligent winding packaging equipment has been sold in multiple countries and regions around the world, and we have trained technical and after-sales maintenance teams for our local distributors. Mqspack continuously introduces technical experience, is customer-oriented, continuously innovates, responds quickly, and develops new products and systems according to customer requirements. It uses technology and market as a two-way guide to ensure the stable development of the company's industry and maintain long-term competitive advantages.
For over 20 years, Mqspack has focused on the development and manufacturing of fully automatic winding machines, planning of robot palletizing packaging systems, and designing unmanned packaging solutions for the rear end. The headquarters has over 20000 square meters of factory buildings, which introduce advanced laser cutting machines. It also has a modern assembly workshop, precision component processing workshop, and a product research and development center and operation center, continuously improving products and developing new products. The company has self operated import and export rights. Due to its advanced product technology, stable product performance, and continuous innovation concept, the company is listed as a qualified supplier by many well-known enterprises. As a wind vane in the winding equipment industry, the company has 31 patents.
With the increase of order volume, various workshops in the new Mqspack factory are gradually put into use. In 2022, Mqspack will add a 4000 square meter production and manufacturing center;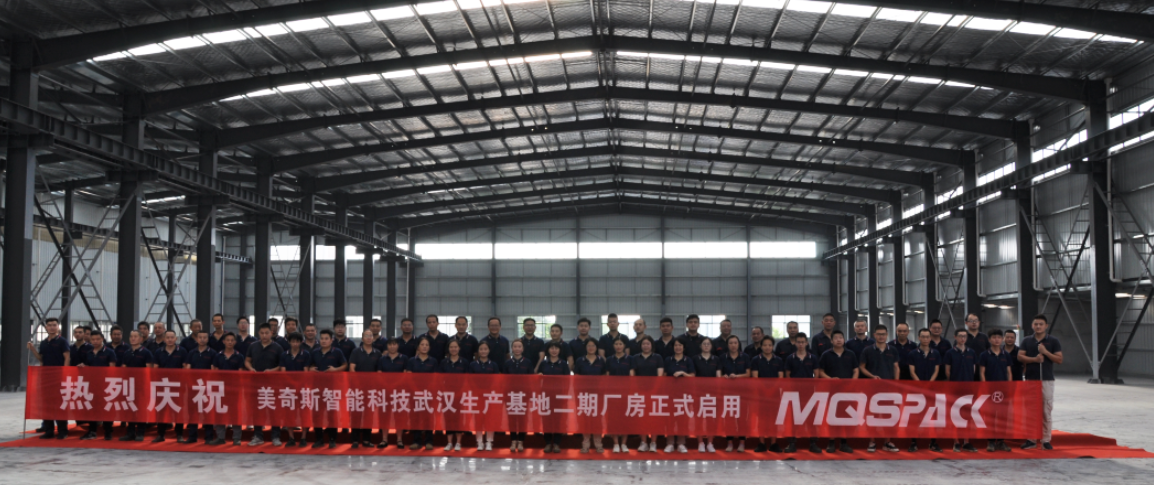 Whether in the past or in the future, the growth of Mqspack is inseparable from the support of every customer and the efforts of every employee. In the future, Mqspack will continue to work together with everyone to move forward.